Commercial roofing covers a wide range of roofing but the largest majority of commercial roofing is called low slope or flat. There are basically 3 categories of low slope roofing. They are Thermoplastic Polyolefin (TPO), modified bitumen, and tar and gravel (BUR). Hartman Roofing has installed thousands of squares of low slope roofing from small patios to entire schools. There are no short cuts in low slope roofing. It has to be done according to manufacturer recommendations. Hartman Roofing through the years of high quality roofing has the accreditations from most major manufacturers. We are able to install No Dollar Limit Warranties on your projects. A NDL warranties protects the owner from any problems with the roof for up to 20 years. Here are the 3 categories of low slope roofing.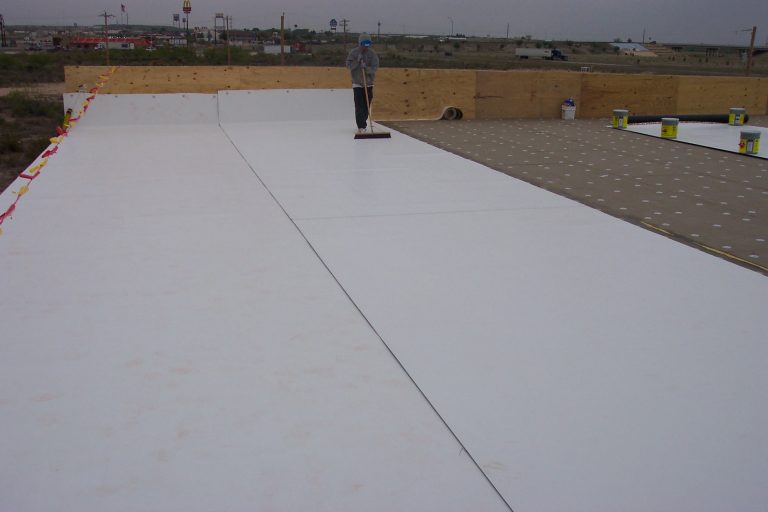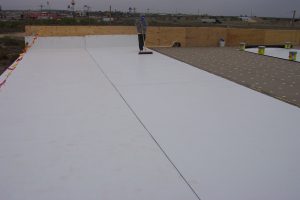 Thermoplastic Polyolefin (TPO)- TPO is the fastest-growing segment of the commercial roofing industry. It has been around for years but has recently taken off in the West Texas area. TPO membranes are single-ply roof membranes constructed from ethylene propylene rubber. It is very similar to a swimming pool liner. They have been tested as having excellent resistance to ozone, algae-resistant, tears, impacts (hail) and wind. They hold up very well in the West Texas environment and many of the roofs we have installed show good resistance to hail penetration. The seams of TPO are heat welded with a hot air gun and when complete the roof looks like a monolithic roof. It will fit the building like a custom made pair of boots. TPO can be installed fully-adhered or mechanically attached depending on the project and specifications. A fully-adhered roof is actually glued down to the decking or substrate. TPO comes in varying roll widths and thickness. Our customers love the fact that TPO is so clean during the roofing process and after the roof is complete. "No asphalt fumes to smell!"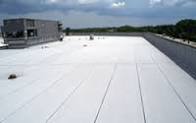 Modified Bitumen- Modified is a glass mat that is coated with flexible SBS or APP polymer modified asphalt and coated with mineral granules that come in several different colors. The most common color is white. Modified is typically installed with layers of fiberglass felt mopped down with hot asphalt to the decking of substrate. The modified is mopped to the fiberglass sheets and the modified is called the "Cap Sheet". Most modified roofs are installed with 2 layers of fiberglass felt and a modified cap sheet. Modified has been around for over 30 years and has proven to be an excellent roof for West Texas.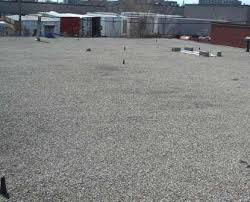 Tar and Gravel- Tar and gravel roofs were the most popular type of low slope applications but with the improvement of different membranes it is not that common. It is still has its place in certain situations. Tar and gravel is often referred to as Built- Up Roofing or BUR. It is called BUR because the water proofing layers are built up with multi-layers of hot asphalt mopped between fiberglass felts. BUR is coated is with poured hot asphalt with gravel imbedded within that poured asphalt. The gravel holds the roof down from the West Texas winds. BUR is slowing going away because it so labor intensive. Often the owner is paying more in labor on BUR roofing than the actual roof membranes.