These are the most common type of shingles installed today. They go by several names including fiberglass shingles, 30 year, dimensional, laminated, or architectural shingles. These shingles tend be the cheapest route for homeowners to re-roof a house. There is a wide arrange of different styles and thickness. We are going to break them down into 3 basic categories.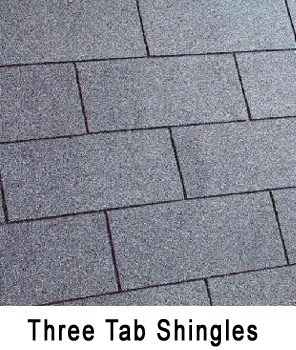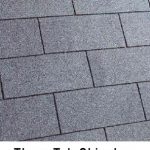 3-tab shingles: 3-tab shingles are the cheapest shingles the market has to offer. It has tabs or slots cut out of the shingle hence the name 3-tab. It is a very lightweight shingle and not recommend in a high wind area. The 3-tab being made so thin it tends to show any defect or flaw in your decking or underlayment. The 3-tab shingle comes with either a 20 year or 25 year warranty. The 20 year shingle is being faced out by most manufacturers.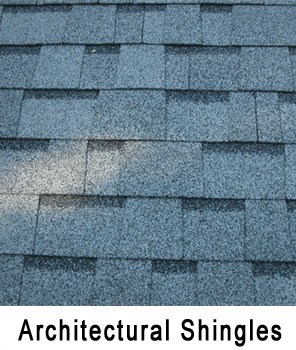 Laminated/Architectural: These shingles which were once call a 30 year shingle has changed and now called a Lifetime. The Lifetime warranty is issued by the manufacturer not Hartman Roofing. We think it is important not to be fooled by the sound of the warranty. Shingles do not last a lifetime. Most roofs in West Texas last between 12 and 15 years due to the frequent hail storms. These shingles are a giant step up from the typical 3-tab shingle and they hold up well in high wind areas. These shingles have more depth and thickness and are made to give off the appearance of a wood shingle roof.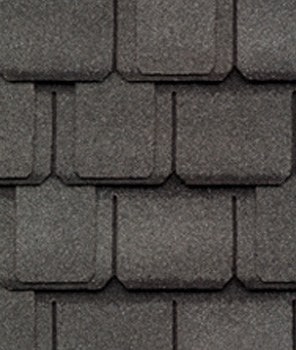 Heavy Dimensional: These are the high end shingles in the composition category. These shingles tend to be extremely thick. The laminated and 3-tab shingles come in 3 bundles per square while these shingles are usually 5 bundles per square. This is a big step up from the laminated shingle in cost.